Yes you heard it right! After many requests and building up years of knowledge and experience, Laura decided to share this knowledge not only with salons but, with anyone who has a passion for hair!
Apply now via the contact form and our team will contact you for an intake interview!
Salons in not only the Netherlands but also in: Antwerp, Brussels, Paris, Marbella & Sydney working with Laura Zeeuwen Hair.
Satisfied customers worldwide with Laura Zeeuwen Hair in their hair or using our supplements.
20 years of knowledge is lovingly shared with you at the Laura Zeeuwen Hair Academy. From installing extensions to sharing small details that will make you stand out from others.
We will be 100% committed to you and expect the same commitment in return. Only then can you be the best version of yourself and complete the training successfully.
What can you expect from us?
Laura Zeeuwen & PHILIP B Starter package worth €1500
After the intake interview, you will receive a catalogue containing detailed information about the starter package. With these tools, you can fully complete the academy and then start working independently!
While following the LZ Hair Academy, you will receive real personal guidance. In between the course days, you will receive two calls during which we can answer all your questions.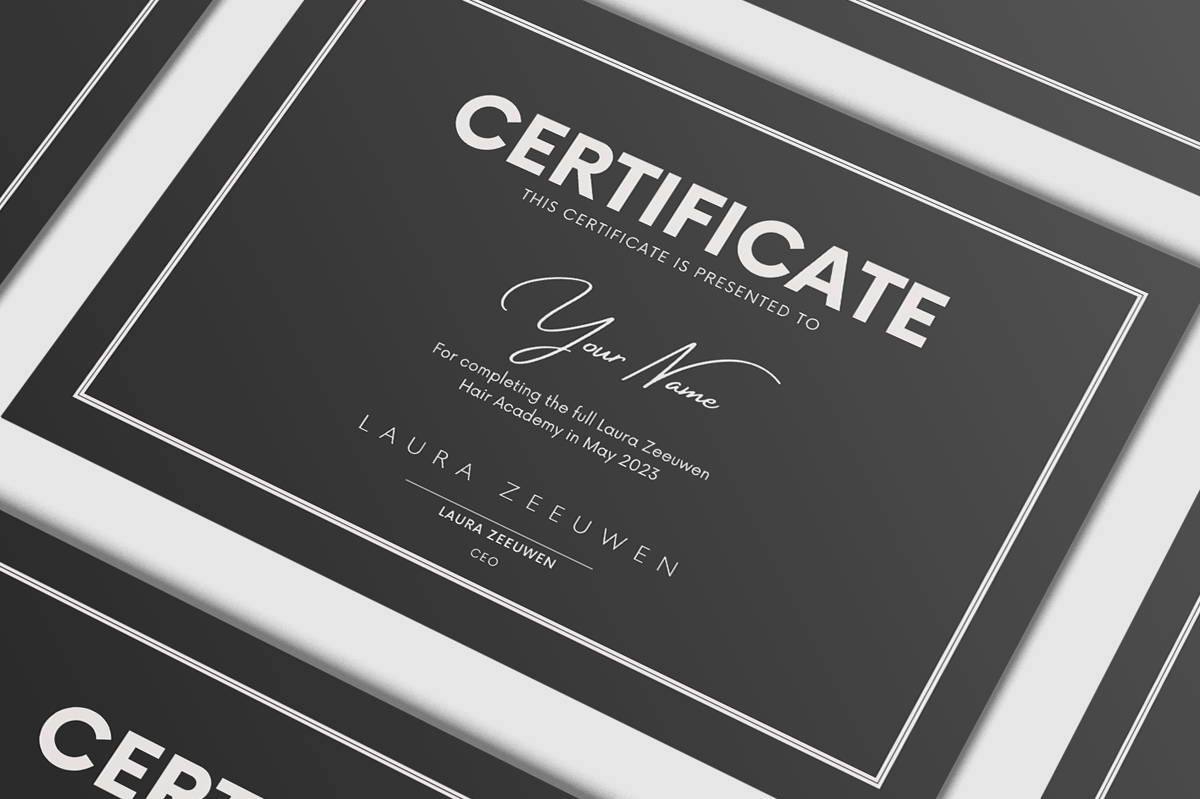 Laura Zeeuwen Certificate
After completing the Laura Zeeuwen Academy, you can receive a certificate and have the opportunity to possibly become a Laura Zeeuwen ambassador!
"I've been coming to Laura's for 8 years now and if I'm completely honest I must confess that I'm really addicted to her. The bigger the better! Laura always looks at the quality of my hair first over her own gain. Because of this I will always be a loyal customer in your beautiful salon in Amsterdam!"
Laura is by far the only...
"Laura is by far the only person in the world who is allowed to touch my hair and whom I take advice from. First of all, I think she is a QUEEN in extensions. The hair she uses is quality, you do super long with it, easy to wash and brush and it feels strong and real. Besides, my own hair colour matches the extensions well. All year round ( so also during summer when my own hair colour is much lighter)."
10 years of back and forth Amsterdam!
"If you are looking for the best hairdresser who truly understands extensions, look no further. Laura's attention to detail and dedication to quality is second to none, this is why I have been driving to Amsterdam every six weeks for 10 years.
She possesses a wealth of experience working with all types of hair and extensions and they always go the extra mile to ensure their clients are completely satisfied. I expect this would be idem with her students."
"Due to circumstances, I walked around with hair problems like hair loss for a long time. I decided I wanted to do something about this and I ordered the massive nutritions and the brush from Laura. Because of the brush I lose considerably less hair and in combination with the nutritions it grows enormously & starts getting fuller again. A super combination that I can recommend to anyone who wants the best for her hair!"
Limited Places Available
7 & 8 May In Amsterdam // €3500
Apply via the contact form below
and our team will contact you for an intake interview.