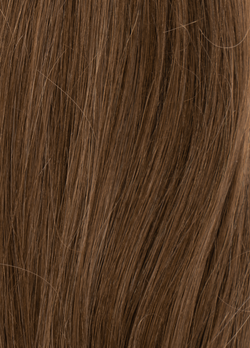 Laura Zeeuwen
Classic - Audrey Brown
Are you unable to create enough hair volume? Or do you suffer from thinner hair ends as it grows longer? Add some flair to your hair! A beautiful, full head of hair is not for everyone, but that doesn't mean you have to settle for it. Need flawless hair that stays in shape? Laura Zeeuwen's Audrey Brown Weft offers the solution!
Why choose Laura Zeeuwen's Audrey Brown Weft?
Only the highest quality human hair is used. This allows it to blend beautifully with your own hair and looks beautifully natural. Our Wefts also have a natural look and will not harm your own hair. By playing with multiple colours, it is also possible to create beautiful depths and shades of colour in your hair.
Additional benefits:
✔️ Full of confidence as you go out, your beautiful hair locks will make a statement!
✔️ Helps the hair to get in the preferred model easier, while it also makes sure to have your hair modeled for a longer period of time 
✔️ Not harmful to your own hair through our interlock system.
✔️ Natural colours so the Weft does not stand out
✔️ Less dyeing & washing of own hair


Does Audrey Brown not suit you? Our other options are guaranteed to meet your needs.
Check out all our options here.